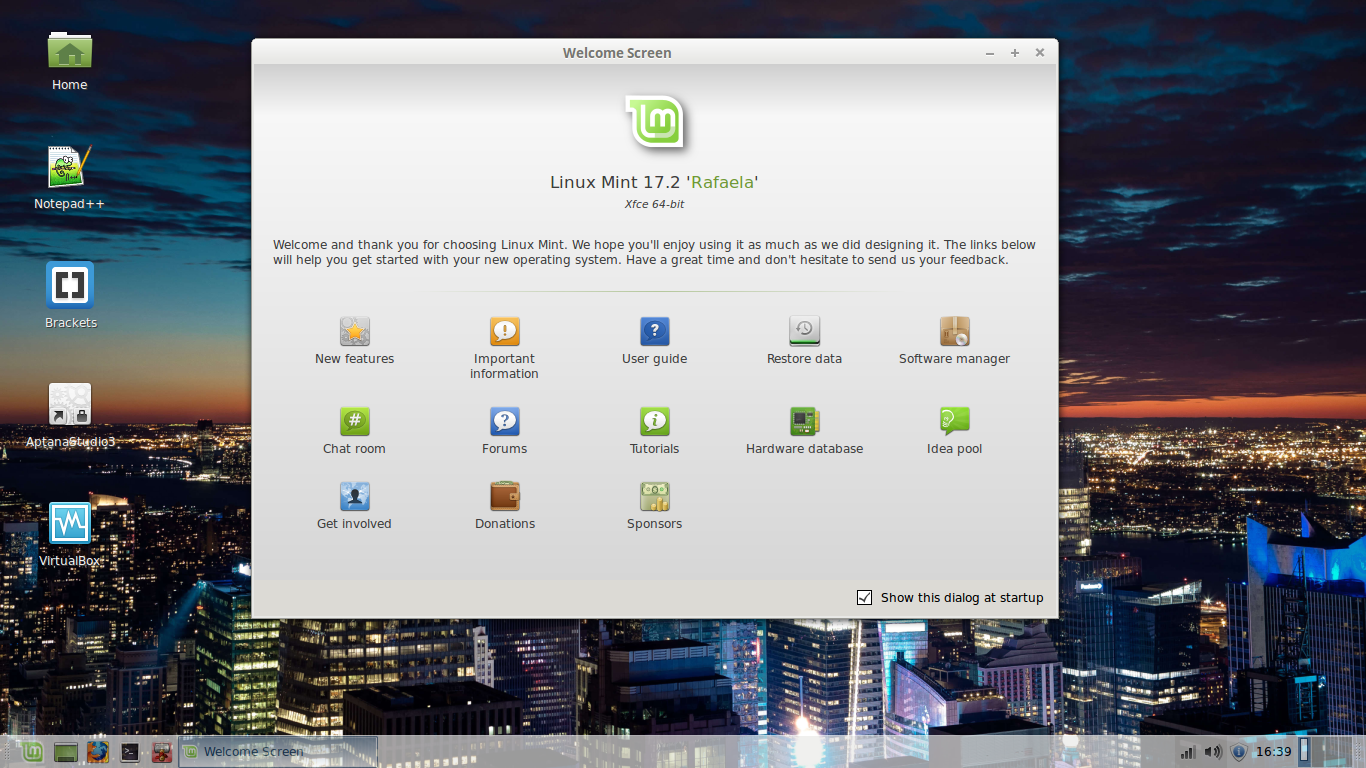 Review of Mint Linux 16.1 with XFCE on older Asus Laptop
For this review I am using an old Asus laptop of mine that I have owned for several years. It has served me well, but now it's hardware is a little dated and limited. It does run Windows 7 fairly well but will lag at times running some more resource intensive apps like photoshop or illustrator. And I have never used it for gaming as I don't think it would be suitable for that. It has an AMD dual core processor that runs at 1.4 Ghz, not too fast. And it has Four Gig's of RAM.
So here are the specs from my old laptop:
Learn more about the ASUS X401U-EBL4
Model
Brand
ASUS
Model
X401U-EBL4
Quick Info
Color
Matte Deep Blue
Operating System
Windows 7 Home Premium 64-Bit
CPU
AMD Dual Core E1-1200 1.4GHz
Screen
14″
Memory
4 GB DDR3
Storage
320 GB
Graphics Card
AMD Radeon HD 7310
Video Memory
Shared memory
Communication
Gigabit LAN and WLAN
Dimensions (W x D x H)
13.54″ x 9.49″ x 0.94″ – 1.18″
Weight
3.88 lbs.
CPU
CPU Type
AMD Dual-Core Processor
CPU Speed
E1-1200 (1.4 GHz)
CPU L2 Cache
1MB
Display
Screen Size
14.0″
Wide Screen Support
Yes
Operating System
Operating System
Windows 7 Home Premium 64-Bit
Graphics
GPU/VPU
AMD Radeon HD 7310
Video Memory
Shared system memory
Graphic Type
Integrated Card
Hard Drives
HDD
320 GB
Memory
Memory
4 GB
Memory Type
204-Pin DDR3 SO-DIMM
Communications
LAN
10/100/1000Mbps
WLAN
802.11b/g/n Wireless LAN
Ports
USB
1 x USB 2.0
1 x USB 3.0
Video Port
1 x VGA
HDMI
1 x HDMI
Audio Ports
1 x Microphone Jack, 1 x Headphone Jack
Input Device
Webcam
0.3MP webcam with built-in microphone
Power
Battery
6-cell lithium ion
Battery Life
Up to 5 hours 34 mins
Dimensions & Weight
Dimensions (W x D x H)
13.54″ x 9.49″ x 0.94″ – 1.18″
Weight
3.88 lbs.
And here are some photos of it: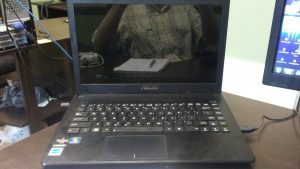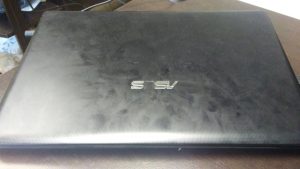 Mint linux is my favorite flavor of Linux lately but I usually run the KDE desktop which is a bit heavy for older hardware. Although I'm sure that my older Asus is capable of running it, I still think it would maybe be a little bit sluggish. So when I had to choose a desktop version of Mint Linux to run on it, I decided to give the lightweight XFCE desktop a try. I figured that I would not be able to get the desktop effects, such as wobbly windows and the 3D desktop cube with this lightweight desktop, but after installing it, I have to admin that I was pleasantly surprised. It does run very fast as I expected, but it also looks great and comes with compiz desktop effects (just needs to be enabled in settings), which I did not expect.
Overall Mint Linux 17.2 with XFCE runs very smooth and fast, and I haven't had any problems at all with it….