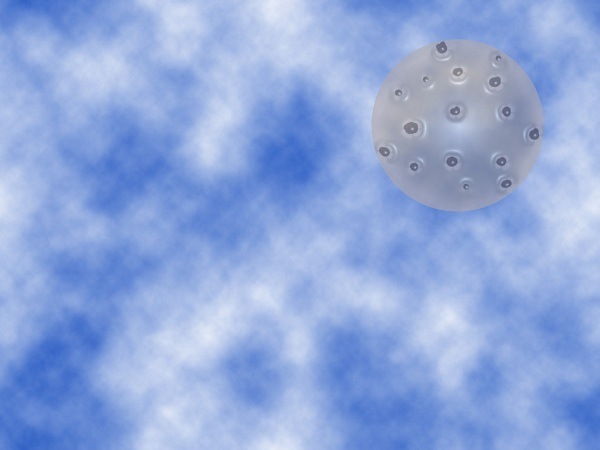 by Shane Zentz
This is just a short photoshop tutorial on how to create a kind of odd looking moon in photoshop. The main point of this tutorial is some of the things you can do with some of the included filters with photoshop, in this case the 'plastic' filter. So to get started, create a new image, 1070X768 and 78 dpi is fine for this. Next create a background layer with white, and add a new layer. On the new layer, create a perfect circle with the elliptical marquee tool(hold down shift while dragging the mouse to get a perfect round circle), and then choose a light gray color from the color menu and use the fill tool to fill the circle with the gray color.
So now you should have something like this:
Next, on the same layer as the gray circle, use the paint brush along with a slightly darker gray color (than the fill color of the circle) and create several dots/circles of varying size in the circle.
So now it should look like this:
OK, now we want to 'plasticize' this moon type thing. So with the moon layer active, select the filter menu, and then select the artistic menu, and in the artistic menu, select 'plasticize'. In the menu that pops up, adjust the settings to your liking, but mainly increase the intensity of the lighting which will give the circle more of a moon look.
Here is what you should have now:
From here you can firstly adjust the opacity to add some transparency for a cooler look. And then add a background or even add more filters to create something even cooler than this….
Here is the final image:
Thanks for reading this tutorial!!!!!!